Flow Supercharger / Auto parts turbocharged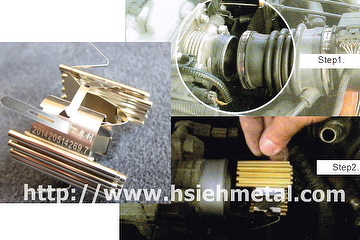 Comparison of Modify Turbocharged Vehicles
1. Flow supercharger is much cheaper.
2. Modify Turbocharged only effective above 3,000rpm
How does it work?
Benefit
1. Long life time and flexible Caliber(4cm to 6.5cm), keep using to another new car.
2. It would not like other way to hurt the engine.
3. Reduce carbon, increase engine life.
4. Fresh air into the engine accelerates, more complete combustion, and saving patrol.
DIY Available.
It is Easy to setup flow supercharger in your car. You can do it byyourself.
Step1. Open the pipe.
Step2. Put the flow supercharger in on the pipe.
www.hsiehmetal.com
HSIEH Metal was founded in 1976 and has been specialized in Metal Products Manufacturing and Tooling.
Metal stamping parts | Casting parts | Forging parts.
Our factory is located in Taiwan and China.